Why should pleasure be part of the solution? The role pleasure inclusion can play in creating sex education that emphasises consent and respect.
Trigger Warning: Sexual harassment, rape, murder
International Women's Day was inspiring, with many people taking to platforms to talk about female empowerment, women's rights and the importance of female pleasure. However, the reality of the situations faced by many women around the world was brought to light with the news breaking on Tuesday about the kidnapping and murder of Sarah Everard, in London, England. With a male police officer being arrested and charged for the crime. This promoted an international outcry with people questioning complex issues around current narratives, cultural norms and sexual discrimination. We feel it is also important to mention that this is an intersectional issue. Sexual assault, violence, harassment, and kidnappings disproportionately impact women of colour as their cases go unreported and unsolved the majority of the time (Dixon, 2020) and the LGBTQ community who face higher rates of marginalisation, putting them at greater risk of sexual assault (Human Rights Campaign, 2021).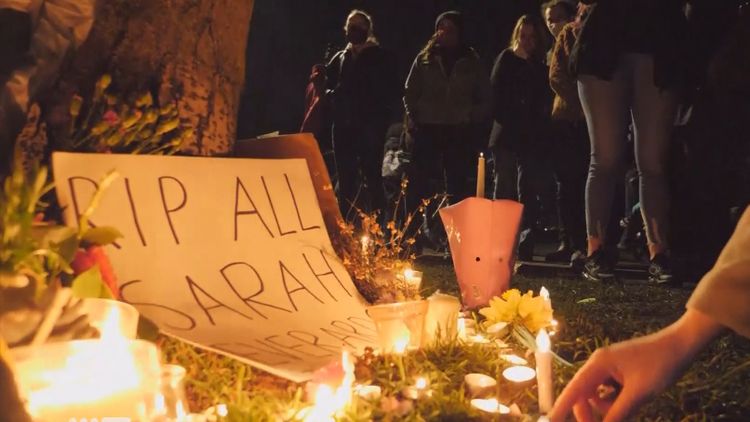 This tragic event has been met with outrage and passionate cries of 'It could have been any of us!', and 'we are the 97%' after recent evidence was produced by UN Women (UK) that 97% of women aged 18-24 in the UK have experienced some form of sexual harassment.  A google search just points to the overwhelming evidence that sexual harassment, sexual assault and rape are issues that disproportionately impact women (UN Women, 2021). This UK story is evidence of a global problem: A study conducted in 2018 in America highlighted that 81% of women and 43% of men experienced some form of sexual harassment in their lifetime (Chatterjee, 2018), in South Africa in 2018/19 there were 49,020 rape and sexual assault cases recorded (The Citizen, 2019) and in India, there is what is being described as a sexual assault pandemic – there was a 103% increase in rapes reported between 2001 – 2017 (Rai, 2019).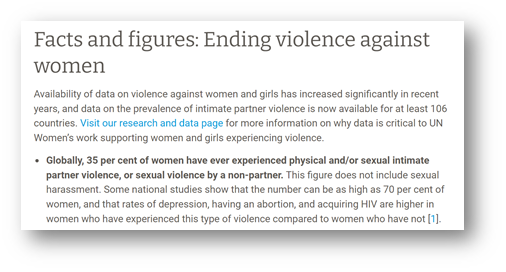 The question that everyone kept turning to is, how do we stop this?
Something we felt was poignant, and now more important than ever was the role that sex-positive sex education can play in tackling this issue. Sex education, in the UK and around the world, needs to no longer be approached in a negative light, but in a positive, empowering environment that focuses on good safe sex. Emphasising teachings on consent, respect, how to communicate what you want with a partner and overall, how to achieve positive sexual relationships. So, people feel empowered to not only say no but to also communicate how they feel and what they want in a respectful, consensual way. The inclusion of sexual pleasure to create a sex-positive environment when learning about comprehensive sex education has been identified as something extremely important for individual health and wellbeing (Gruskin et al., 2019). But its inclusion is infrequent. This should change:
"Evidence from previous studies and programmes has shown the effectiveness of sex-positive or pleasure-focused education in terms of improved attitudes and health outcomes, such as condom use and other safer sexual behaviours. Programmes that include issues such as gender norms, psychological and social aspects of sexuality, sexual orientation, sexual expression and pleasure, violence, and individual rights and responsibilities, contribute to the attainment of goals on social health and development, livelihoods, gender equity, emancipation, communication and community well-being." (read the assessment here)
A study in Canada, 'Flip the Script', now being trialled in high schools, is an example of a step towards this. Amongst learning about recognising unhealthy relationships, girls are taught openly about female pleasure, anatomy, masturbation and orgasms. Learning about what they may want from a relationship and how to convey it.
"The more comfortable we are with being able to talk about sex, the more assertive we will be in communicating what we want, as well as what we don't want" (Bielski, 2020).
This is a significant shift as currently, most Canadian sex education focuses on negativity, disease reduction, and pregnancy avoidance. With this move, women learn about fulfilling, healthy, happy relationships in an education setting. When most sex education currently comes from unreliable, online, porn sites this is a meaningful cultural reset. Prevention programmes focusing on men have been proven ineffective. This programme does not aim to place the burden of prevention on women's shoulders, but, as many sexual assaults happen in private it aims to 'give young women a host of practical options for when they find themselves in coercive situations' (Bielski, 2020).
However, teaching girls about pleasure and healthy relationships is one small step towards larger change. This needs to be implemented on a wider, cultural scale, to have a meaningful impact – including all people of all genders in this vital education shift.  There has been some movement towards a cultural shift that recognises the importance of sexual pleasure in sexual rights with the ratification of the WAS sexual pleasure declaration in September. Capitalising on this is now more important than ever. This movement is emulated in several organisations (which can be found on our global map of pleasure) which are making moves towards this cultural shift. Such as:
Agents of Ishq: focusing on the creation of multi-media about sex, love and desire in India.
TARSHI: 'working towards expanding sexual and reproductive choices in people's lives in an effort to enable them to enjoy freedom from fear, infection and reproductive and sexual health problems.'
Rutgers: To improve the knowledge of sexual health and rights in young people.
All contributing towards creating a political movement, international attention, and policy focus to create an environment that strives to achieve a world where "the human rights of women include their right to decide freely and responsibly on all matters related to their sexuality, free of coercion, discrimination and violence (Beijing Declaration; Ford et al., 2019).  
Moving education and policy from a discourse that is sex-negative, and omits the 'sex' from the conversation, policy and education towards a sex-positive environment is crucial. It has been proven to foster culture, conversation and learning around sex that is positive and thus, individuals are open to learning more about consent, how to navigate safe, good relationships and how to recognise harmful relationships and behaviour. Leading to a world where people learn the skills to have safe, healthy, good sexual relationships while practising consent and respect.
We must start to teach everyone how to say yes to what they do want in relationships, not only telling them what to say no to. Creating an environment where people know how to say yes and no. How else will we build a world of respectful, equally safe and consensual relationships?