A guest blog by Cristina Ljungberg, Co-founder of The Case for Her
For the past 40-years, the D&AD New Blood Awards has provided a platform for young creatives to showcase their talent by working on real-world projects. In 2019, The Case for Her participated as a sponsor for the first time, and we came in looking for bold ideas on how to break down barriers related to menstruation. Not knowing what to expect, we were blown away by the innovation of the submissions we received. It's now clear that the creative design industry may be our most effective and powerful tool to move the needle on underfunded and stigmatized issues in a meaningful way. So for this year, we decided to shift from one highly stigmatized area to another—female sexual pleasure.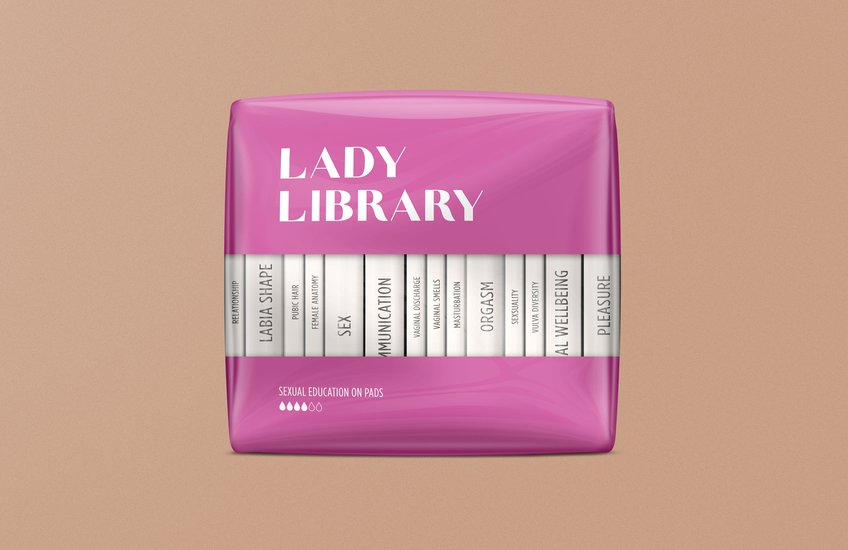 Partnering with Teen Vogue, we invited brave young creatives to challenge the status quo and develop ways to normalize the conversation around female sexual pleasure. This design brief, titled Mind the Pleasure Gap, asked for branded content that explored the female pleasure and sexual wellness space and sought to educate and challenge Teen Vogue's audience about the issues surrounding it.
For the competition, we defined pleasure as relating to the sexual experience's full context, including love, sex for pleasure, relationships, boundaries, and communication. The overall goal here was to explore these facets in ways that would work to normalize girls', women's, and non-binary people's journeys to nurture, develop, and explore their sexuality.
All in all, Mind the Pleasure Gap was downloaded more than 19,500 times across 119 countries, and an incredible 225 entries were submitted. From these submissions, 13 Pencils were awarded, with two teams receiving the highest honor for their taboo-toppling concepts—a Yellow Pencil. Here are a few of the standout projects:
Own Your Parts by Priya Mistry of Falmouth University in the UK, imagines a collaboration between The Case for Her, Teen Vogue, and Touchy-Feely Tech—a make-your-own vibrator kit and workshop subscription. Through science and technology, Own Your Parts will get people talking about pleasure by allowing them to customize and truly own their experience.
More than a few submissions sought to use gamification to break down stigmas around pleasure, but some stood out more than others when it came time to award the Pencils. Play for Pleasure, by a team out of Amsterdam Fashion Institute in the Netherlands, proposed a series of mobile games that would teach the basics of anatomy and explore different self-pleasure techniques. Another winner in the gaming-space was Clitar Hero from Denmark (a play on the popular guitar-themed game) that proposed educational tutorials would be set to the musical beat of the user's choice, allowing them to learn while "playing their way to an orgasm."
Some of our favorite entries were those we could envision rolling out immediately, and the UK based team of Lucy Donagh and Charlotte Alford had just such a concept with Am (i) Normal?. Lucy and Charlotte proposed placing parentheses, or curly brackets, around the letter "i" to represent the vulva in a simplified way and then sharing it everywhere.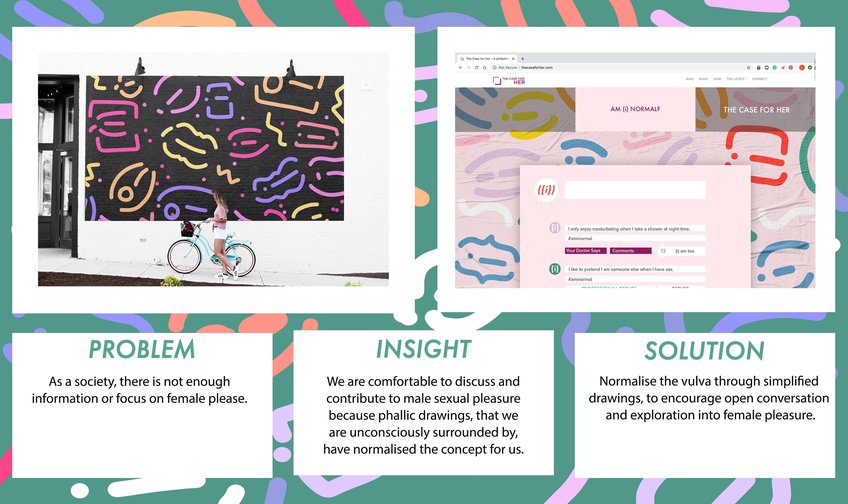 These were just a few of the winners, so make sure to check out our YouTube playlist of all the Mind the Pleasure Gap winning submissions. And if you are interested in partnering with any of these astounding young talents, please reach out to us at The Case for Her, and we will put you in touch!