My First Time
By Ana P. Santos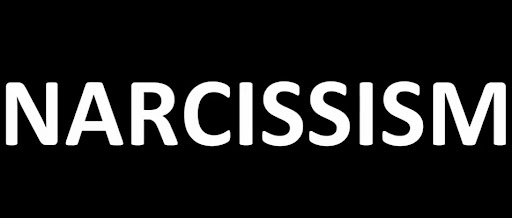 I am a journalist and a 2021 Pleasure Fellow. For the Porn Film Festival Berlin, I got to be both.
What is it like to watch porn that I usually watch in the privacy of my room and through the horizontal view of my smartphone in a room full of strangers, amplified on the big screen?
That was the initial thought that went through my mind when I was assigned to report on the Porn Film Festival Berlin (PFF Berlin), a five-day event packed with films about sexuality, parties and workshops.
When I told friends about my latest assignment, I was met with eyebrows raised both in awe and as a jab at what "reporting" would mean for an investigative journalist like me at a porn film festival.
I started my reporting by thrusting myself into my new assignment and strapping on my favorite harness.
First time…after a long time
The chatter in the Moviemento cinema on opening night echoed the slight chattering of my nerves. It was my first time to go to a porn film festival, but for many, the PFF Berlin was a much longed for reunion after a pandemic-enforced separation. The bohemian, the artistic, and the curious of all ages came dressed in anything from threadbare mesh to body hugging sweaters and sturdy denim jeans.
The hugs, kisses, and warmth bubbled as liberally as the popcorn on sale at the concession stand. 
"Corona really did something to us, I think. We're so happy to see each other. I see people looking each other in the eye and smiling. So very un-Berlin," joked Manuela Kay, one of the PFF Berlin organizers and producer of various films on lesbian sexuality referring to the infamous Berliner Schnauze (Berlin snout), the typical stand-offish way that Berliners speak and act. 
I did not know quite what to expect when the lights dimmed for the opening movie, "Narcissism" – a 2022 documentary directed by Toni Karat that promised to explore how the fluidity of gender interacts with our evolving sense of self-love – Flashes of the scenes usually associated with pornography? Hardcore sex? Breathy and breathless orgasms? Flesh joined in a hurried frenzy told in kitchy storylines that are over in about 5 minutes or less? 
What I saw in "Narcissism" was tenderness, courageous vulnerability,  and self-introspection that was both intimate and raw. Inspired by the book, Portrait of Dorian Grey and the obsession of Greek mythology's Narcissus with his image, director Toni Karat invited over 30 people from the queer and sex-positive community in Berlin to reflect on their erotic self-image. With their image reflected back to them in a mirror, the characters spoke about race, age, gender identity and expression its overlapping with sexuality. (These were themes that I would see throughout the festival both on screen and on the dancefloor. More on that in another post.) 
One actor said that they realized that when they always looked at their reflection in the mirror from the neck down. Making the film made them made them look deeper to think about why.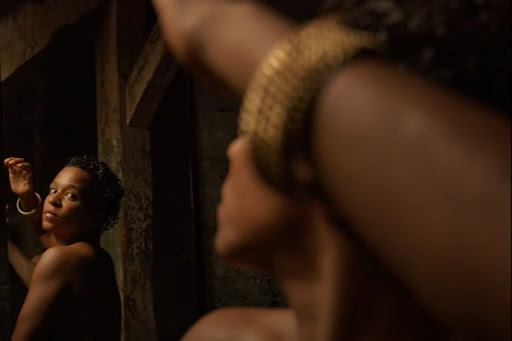 Lexi Dark who produces her own adult content said that creating a brand for her own erotic image made her see the best parts of herself. It the confidence she has found in her celebrating her self-image, she can be and achieve anything. Members of the audience broke out in spontaneous applause and cheers at Dark's declaration of self-love and self-appreciation.
Pornography as an exmamination of self and culture
"Narcissism" is very much what the Porn Film Festival represents: an unflinching cinematic examination of pornography as a genre of film to explore our deepest desires and deepest selves. It is very much what local publication EXBerliner called, "a spiritual home for all things pornographic".
Themes of self-identity and changing societal norms on sexuality are refracted through the selection of films that included a documentary about Andrea Dworkin, (a radical feminist and writer, who was notoriously averse to all forms of pornography), political short films about homophobia and self-determination, and for the first time, a collection of humorous, weird and dystopian sci-fi porn shorts. 
For me at least, this assignment was more than watching porn in the company of strangers. The self-reckoning of my sexuality as the actors in "Narcissism" did is one that I have continuously revisited but still find discomforting at times. 
Part of my time as a Pleasure Project Fellow was learning how to deal with this discomfort by acknowledging how sex and how we like to have it is so  deeply influenced by our upbringing, individual experiences, and societal views. Reframing what and how society has told us to feel about our sexual selves involves being kind and loving to ourselves. It is all about the Pleasure Principle of self -love and loving ourselves even when the world does not always make space for us. The Pleasure Project drafted seven Pleasure Principles to serve as a north star for a pleasure-based approach to talking about sex – a guide for sexuality educators, advocates, and those interested in knowing more about how to incorporate positive and healthy discussions about sex in public health programming and sexuality education.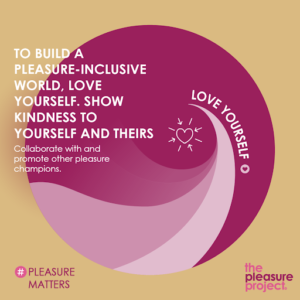 As Karat concluded after they made the movie, self-love is a positive and necessary form of narcissism: "Self-love is that basic life skill that you should have for yourself, to make you feel good about yourself, your body and also with your sexuality…It is super important that we stay true to ourself and have fun with ourself." [See interview with Toni Karat here]
Ana P. Santos is a journalist reporting on the intersections of gender & sexuality, labor migration, and digital cultures. She is currently based in Berlin, Germany.
Click here for further screenings of Narcissism
For more information , see Pornfilmfestival Berlin at Home.