Today marks the first official day of the 23rd AIDS Conference. However, due to COVID-19, it is their first ever virtual conference. As a delegate for The Pleasure Project, I (Gavin) was excited for the prospect of networking and meeting people from all around the world. As this is my first AIDS Conference (and first virtual one), I feel lucky to have the opportunity to still experience the powerful words and presentations that AIDS2020 offers (even if it at home). This is a new setting for all attending delegates, speakers, and media, the online platform has some perks: I can pop in and out of different sessions without breaking a sweat! I can also network with thousands of people from the comfort of my desk. Even though an in-person conference offers greater personal networking and a chance to really expand our pleasure propagandist community, virtual is the new black in our 2020 lives.
Throughout the week I will attend live and on-demand sessions, Q&A's, and even a a Science Workshop with vulva puppets! While in these sessions my ears will perk up if I hear anyone discuss pleasure or sex-positivity. Since I am 22, I am inherently interested in how young people are portrayed at these conferences and how our voices can be amplified. This week my goals are to attend as many youth focused sessions as I can and see if they mention a primary reason we have sex: PLEASURE!
The online programme lists over 600 sessions and only 3 explicitly mention pleasure in their title; one of which The Pleasure Project is apart of. This week, myself and fellow pleasure propagandists will be asking ourselves, 'Where is the Pleasure at AIDS 2020?' and why is the public health world afraid to talk about it?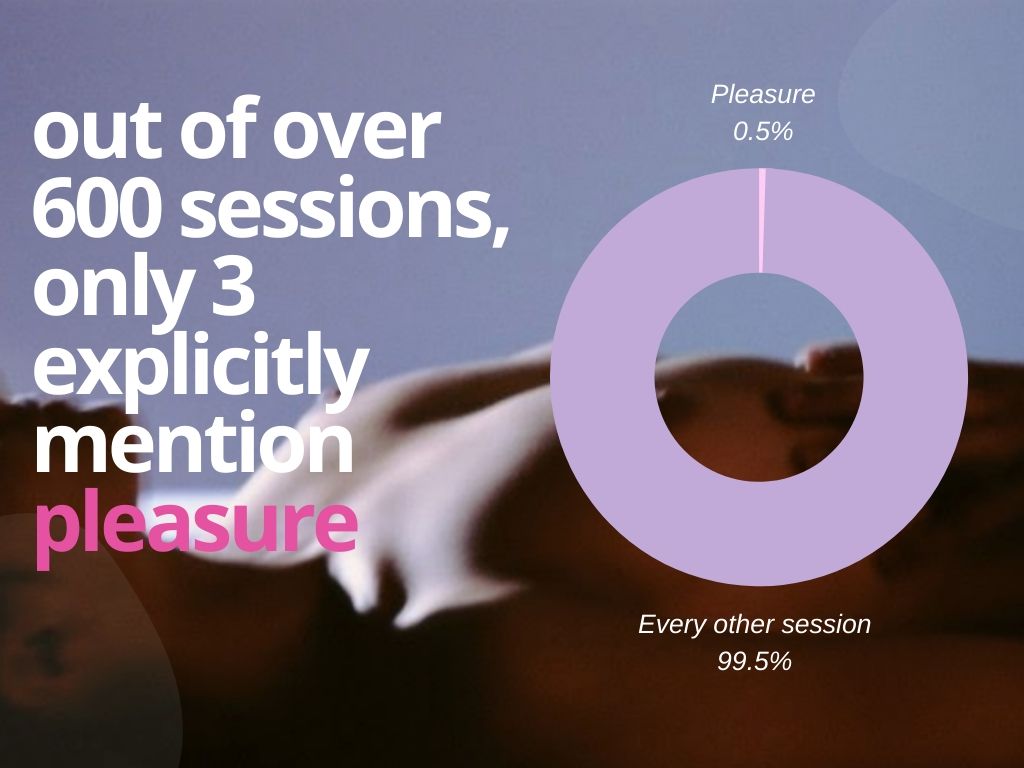 In my quest to find pleasure at AIDS 2020, will I stumble upon more sex-positive sessions?
Stay tuned in to our blogs, social media and the #pleasurematters to be up-to-date on this pleasurable search and hear from experts in the pleasure-positive field.