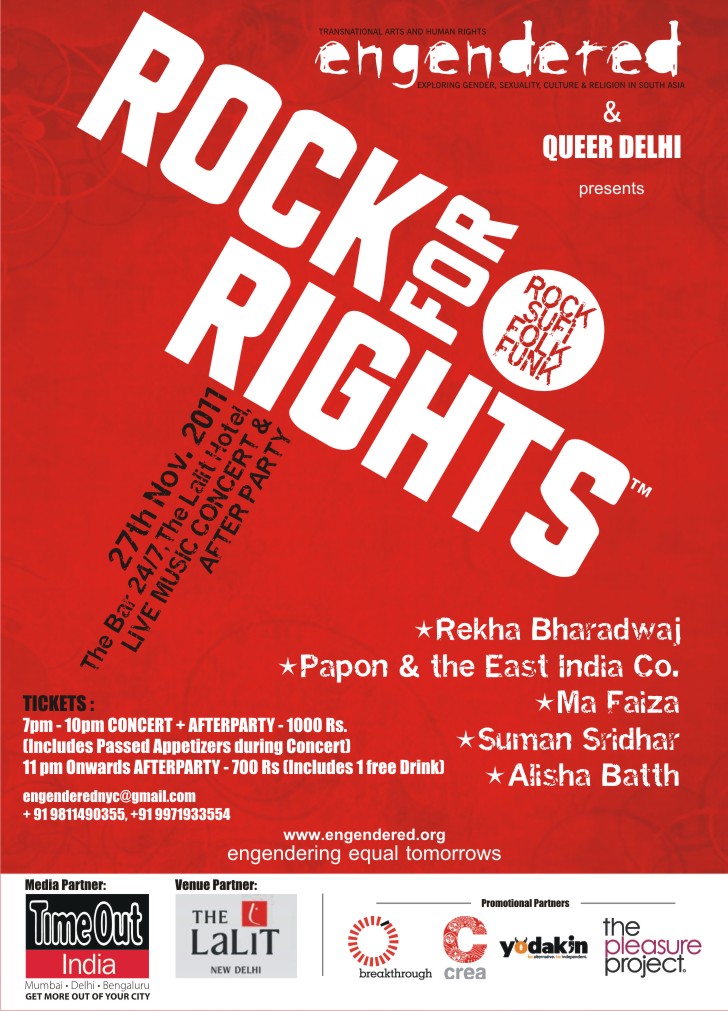 To all those lucky pleasure propagandists who happen to be based in India.
Sunday will be a special evening of music for a good cause – to advance human rights and have fun.
The Pleasure Project is very pleased to be a promotional partner – and keep your eyes peeled you might get to see some images of good safe sex and get some postcards all for yourself.  Come say hi and share a sexy tip…..or two…..