Did the conference have a pleasurable climax? Definitely. Our session accompanied with Pleasure debate, oral abstract, and condom inclusivity proved that this discussion is here to stay (and hopefully is a message that the pleasure wave needs build) and build, to ensure we have more good safer sex on the globe.
What did I find on my final day?
In the virtual auditorium, I stumbled upon an E-Poster entitled: Sex Positivity in Public Health Strategies and Medical Consulting: Medical students driving change and paradigm shift. This poster by the International Federation of Medical Students Associations (IFMSA) touched on their HIV Education and Advocacy Training that further included sex positive outlooks. These sessions for sex-positivity were successfully conducted in 9 countries with over 100 attendees. The goals was to enable changemakers to bring sex-positivity to their practices and to tackle discrimination.
Their vision is "a world where every individual is empowered to exercise their sexual and reproductive health rights equally, free from stigma and discrimination." They state that this is vision is further enhanced by adopting a pleasure inclusive approach. We think when using sex-positive language in these training sessions, pleasure fits right in. Just look at our Training Toolkit for instance!
Speaking of medical students, we spoke to one of the participants, and fellow pleasure propagandist Frederike Booke shared with us, "I would like to see this potential of the pleasure approach to work towards patient-centered health reflected in conversations about HIV- and sexual health-related education and consultation services. Clinicians have the opportunity to incorporate pleasure at the ground level. If my doctor had taken the time to ask me honest questions about my sex life, I would be far more confident and knowledgable than I am now. '"
"Pleasure, in the context of sexual rights and health, is an important link that needs to be considered specifically in education and public health campaigns. I hope that the more we will integrate HIV and SRHR, the more we will talk about pleasure in future conferences."

Frederike Booke
What did I miss?
More pleasure. More specifically, the inclusion and promotion of self-pleasure. Because as we know, self-pleasure is the safest form of sex. When discussing CSE and the empowerment of young people and young girls, speaking about self-pleasure can amplify this conversation. Not only would this allow for more confidence, but I believe that it could also lead to an increase in condom use. Condoms are an effective way to prevent HIV and yet largely absent at this conference. We didnt find one condom session when we searched. CSE should be covering all bases that would lead to an uptake in this prevention. Self-pleasure and masturbation matters. The normalisation of self-pleasure matters. Sexual confidence through self-pleasure can provide greater room for teachings of consent, sexuality inclusivity. Knowing what you want and how you want it is important.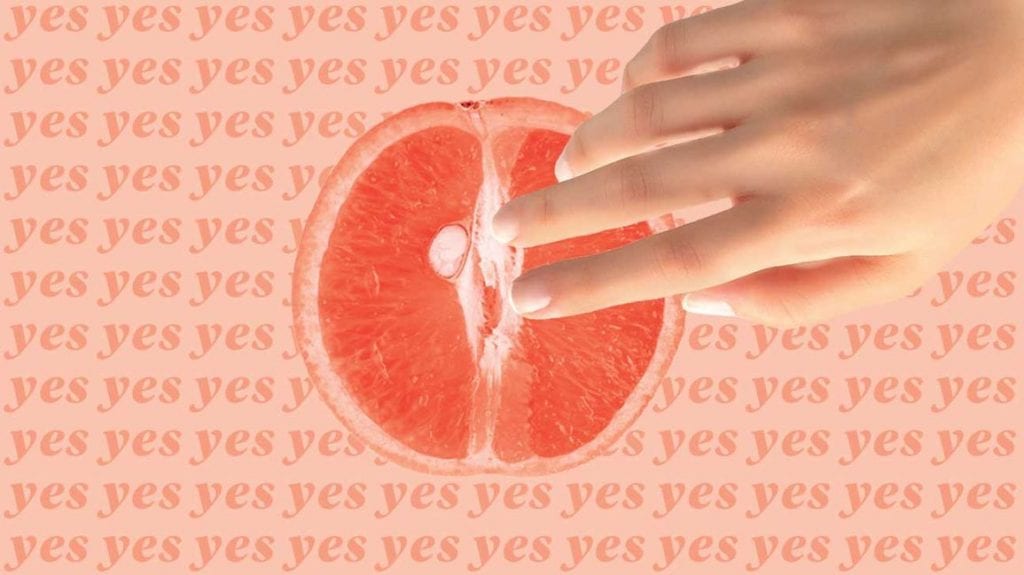 Overall, #AIDS2020 offered a insightful interactive experience for me, as a first time conference goer. I cannot even imagine the experiences and connections I could have made if we at the chance to go to San Francisco. Because this was online, I hope that the conference coordinators and fellow delegates got a chance to see our pleasure session and social media campaign. This wave of pleasure needs to continue to grow, and the lack of pleasure inclusivity is proof of that. It is my hope that my contribution, along with The Pleasure Project and fellow pleasure propagandists will be heard not only through our sex appeal, but our continously growing evidence base.
Because this was a virtual conference, this was obviously not what I was expecting. However, the amount of information available, the variety of speakers and overall smoothness of the conference was manageable. Of course I am looking forward to my first in-person conference to network and become full immersed. This was a long week, but I hope that you as fellow pleasure propagandists, realize that there is still lots more to be done about pleasure inclusion on the global level.
Gavin from The Pleasure Project signing off of this years AIDS Conference!